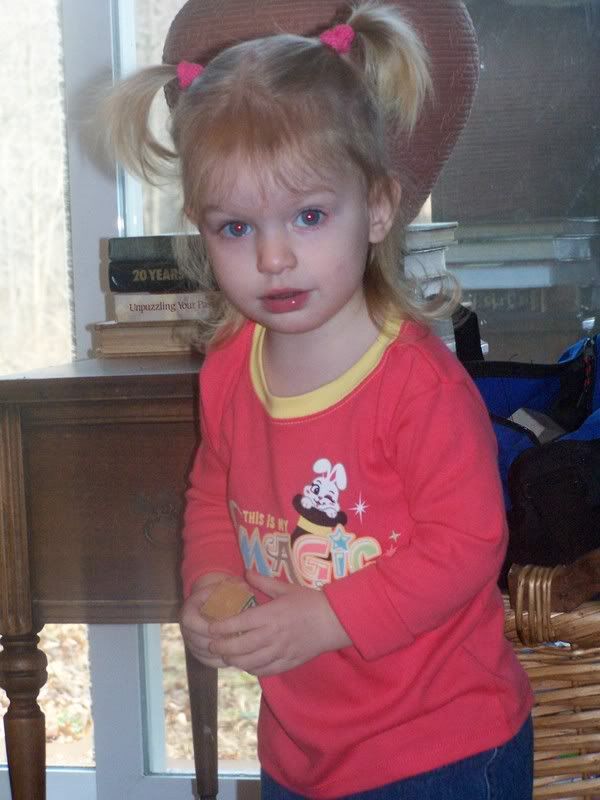 Adorable, no? (Well, minus the scary red eye thing - I still can't get those to go away.) She let me put the little pony tail holders in her hair, even looked at herself in the mirror and said "Pretty, mama!" Her hair is at that stage where it's all over the plac and she rather resembles that infamous Nick Nolte* mug shot. I was thrilled that she let me do this because she generally hates this sort of thing.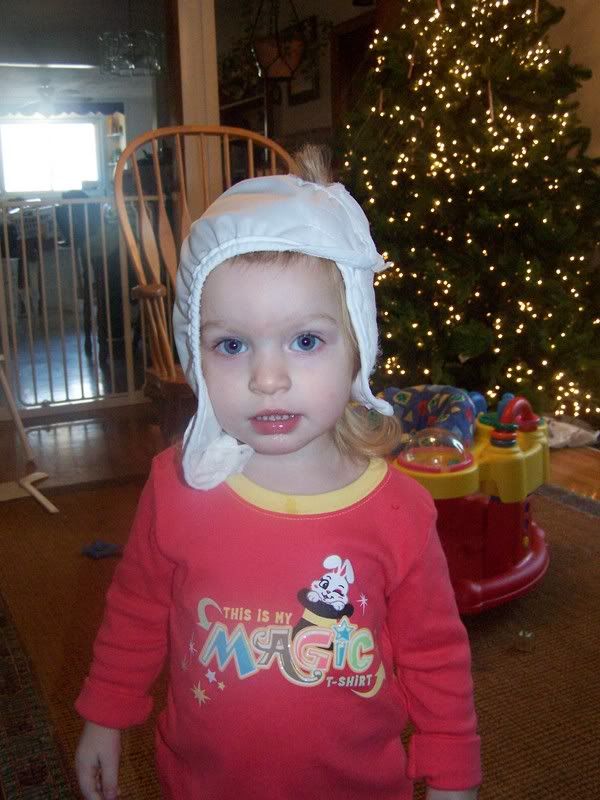 It didn't last five minutes, though. She'd pulled them out and replaced them with this. No, it's not a sunbonnet and I'm not raising a little Laura Ingalls Wilder. Any guesses as to what it is? G'wan. Take a guess.
* Told you. Minus the whole haggard, drunk, old guy thing, they're identical.
Identical
, I tell ya.