There are plenty of lovely, easy ways to be woken. Your spouse/partner/person you share your bed and heart with could nibble on your ear and drop kisses down your cheek until you woke up. You could be brought breakfast in bed and allow the tantalizing aroma of coffee and pancakes rouse you from your slumber. If you have a child, you could be woken by them crawling into bed with you for a bit of a snuggle. All of these methods, and more, allow you to be woken gently, easily and with a serious lack of shock to the system.
There are, however, ways of being woken up that should be outlawed. Here is one:
One cat.
On your pillow.
Hoiking up a hair ball.
On your hair.
At 5 a.m.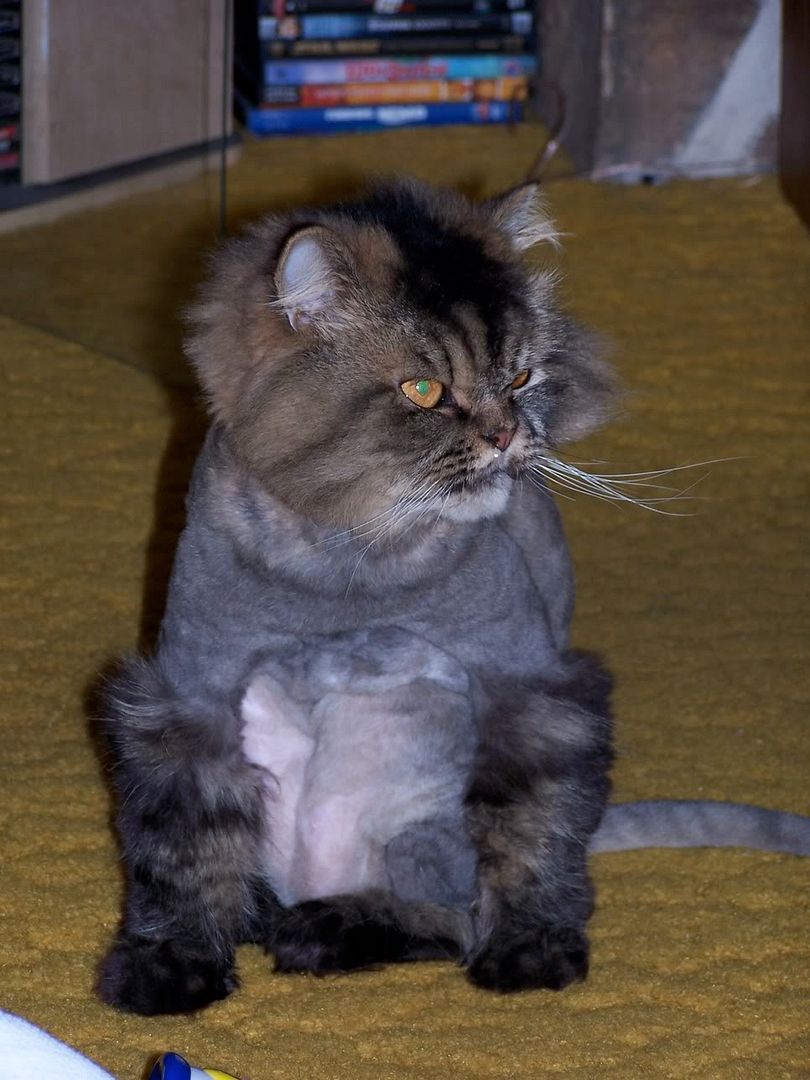 Kerri? I think I found your new alarm clock. I'll even sell it to you, cheap.
Edit to add:
This is what he looks like now, so gerroff my back about the haircut. If you had that much hair and it was 95F for weeks at a time in the summer, you'd probably be HAPPY to walk around looking like a mutant poodle, too.