This is The Bug.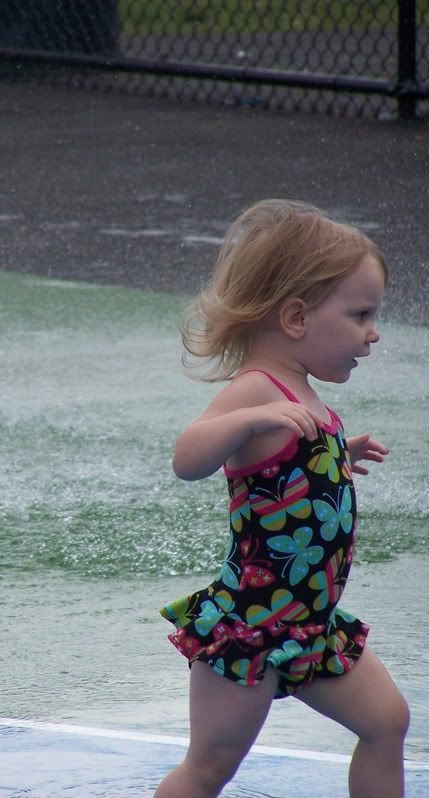 Cute, no? (Just say yes. She's ADORABLE, OK?)
The Scene:
Our apartment. Both toddlers are apparently sound asleep upstairs.
Cue massive thunder and lightning (because, hey, why not? It does it every. fucking. day. No lie. I don't know when Massachusetts got transported to the fucking Amazon, but enough is enough. Ark? Pah. We're gonna need a bigger boat.)
Bang! Smash! Boom! *massive flashes of lightning* The rain falls. Sideways. And hard.
From upstairs, a little voice yells:
"NO, main! No, no, no!"
More crashing, smashing and booming. More lightning.
"Stop it! You stop it. It maining. No more main!"
Ten minutes of her yelling at the rain and thunder and lightning.
Finally, it stops.
And then, that little voice yells again:
"I win!"