Once again, I'm soliciting opinions from my imaginary internet weirdo friends.
I love my little Jizo guy over there. He's cute, but he does kind of look like Yoda. I was thinking that this photo pretty much epitomizes this blog.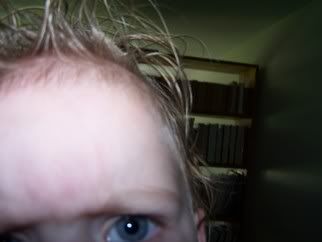 Kind of a pissed-off-get-outta-my-face-holy-shit-my-hair-is-awful thing.
Whaddaya think?
*Edit* Ok, how the hell do you make a picture smaller? I tried using that, but it's huge.