About 16 months ago, my hair looked like this: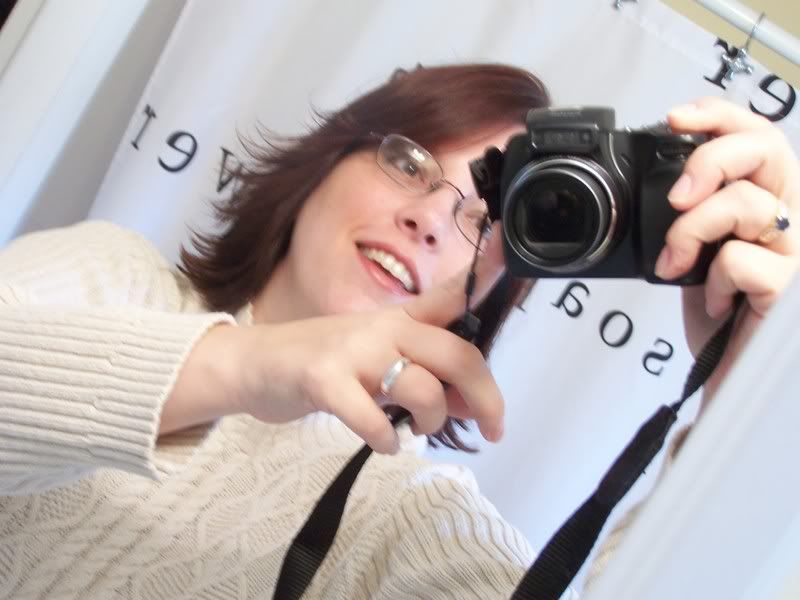 Cute, kind of flippy, but a pain in the ass to do, even to get that little bit of out flip on it. I'm taking 45 minutes with a round brush. I do not have that kind of time, even if I did have the inclination. Which I don't.
And I haven't had a hair cut since then. And now it sort of looks like this:

(Only longer. And minus the beard.)
And I think I'd like it to look sort of like this:

What do you think? I'm worried that the bangs might get in the way of the glasses (which are an almost-black tortoise type now - very librarian). And I'm worried that I don't have the cheekbones to pull it off.
I hate hair. I obsess over my hair almost as much as I obsess over my body.
And can I just add, I have such a girl crush on Dawn French. I luuuuuuuuurve her and it pisses me off to no end that the stupid PBS station out here Westa Wistah doesn't show The Vicar of Dibley.
And while I'm begging for help, I need some serious hand cream help. I have tried just about everything. Aveeno, Eucerin, Aquaphor, Vaseline (straight and in lotion form), Shea Butter, and some expensive shit by Shikai called Borage. Nothing worked. My hands are so dry that they peel and bleed. I'm allergic to lanolin which leaves out a lot of lotions (like Udderly Smooth, which my mother swears by) and I don't want anything too scented because those can affect my skin too. I put lotion on my hands constantly. I need to get gloves, I suppose, for when I wash the dishes, because I'm sure that doesn't help. But I need a good, heavy duty lotion. Any ideas?
And it other news, this is, quite possibly, the
coolest staircase
ever and I want one.