Babushkas, babies and bed-time stories, B, b, B.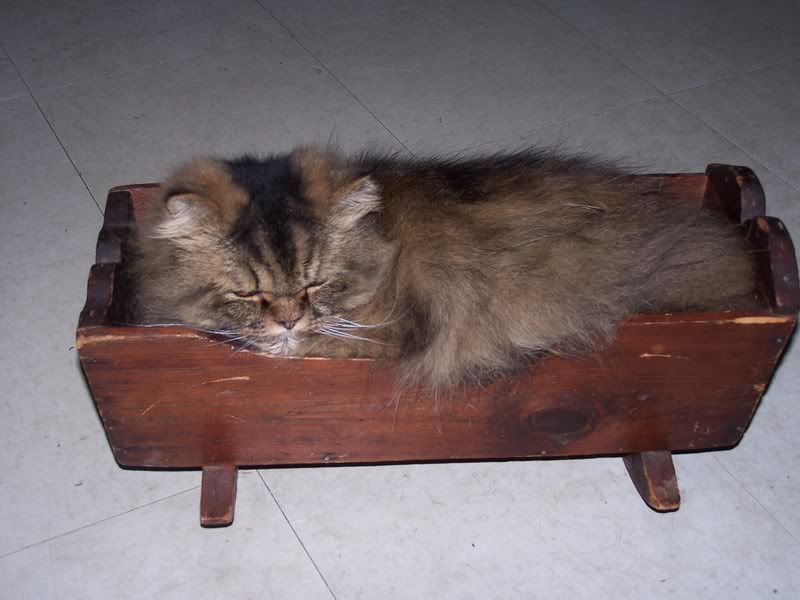 My grandmother's father made this doll's cradle for my grandmother when she was a child. He died when my grandmother was 5 or 6 years old. This was one of the few things she still had from her childhood - my grandmother led a paripatetic life, so anything she saved was small and portable. I've had it up on a shelf in Boo's room, but of course, any shelf is meant to be climbed and she brought it down and left it in the kitchen where the cat appropriated it for a nap. I kicked him out (he's a puker) but before I did, I had to snap a picture. And now, I hope I've planted that goddamned song in your head because it's been in mine for days now. You should all share my pain. That's the worst song ever written.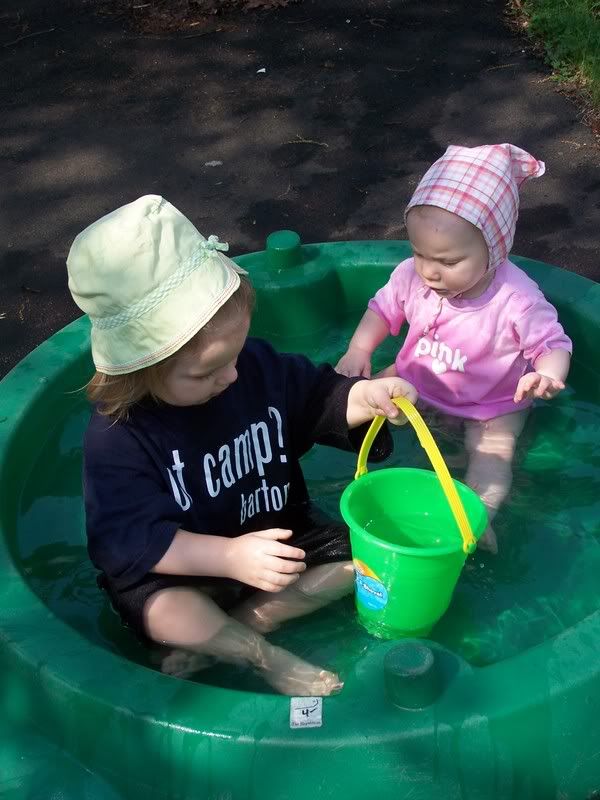 Baby in a babushka. She looks like a little refugee in that kerchief. And I did buy them some bathing suits - this was taken in early May, when it got really warm for a couple of days. Of course, it then cooled off and rained for, like, forever. It's because we got a real pool (well, a real inflatable pool - we don't have the cash for an honest-to-god pool). It's like washing your car - it's guaranteed to rain the next day. (Local D.O.C. people - dig Boo's shirt.)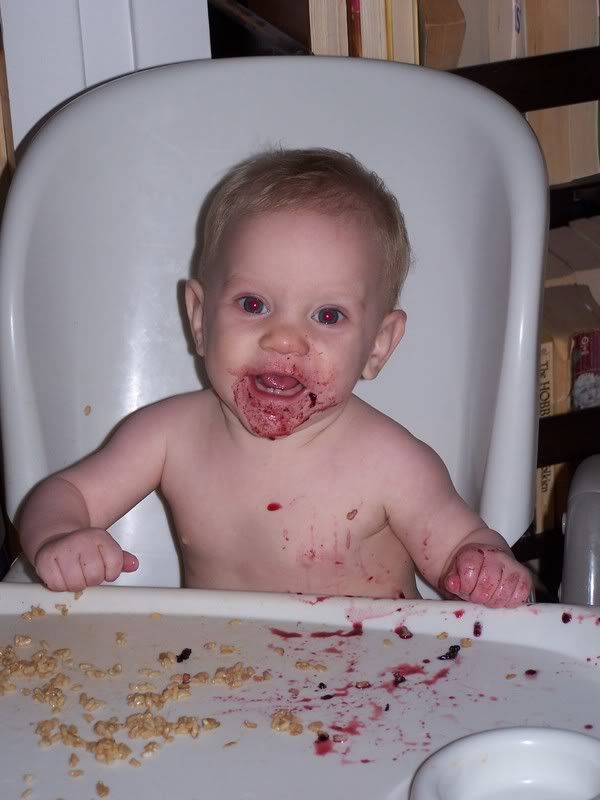 The first blackberries of the season. And some Rice Krispies. You can just barely see her two teeth in there. She's had those two teeth for two months now and no sign of any more coming thru.
It may take a minute for this video to load. Boo, reading me a story.