I got home from work on Saturday or Sunday (the weekends are a blur these days) to this: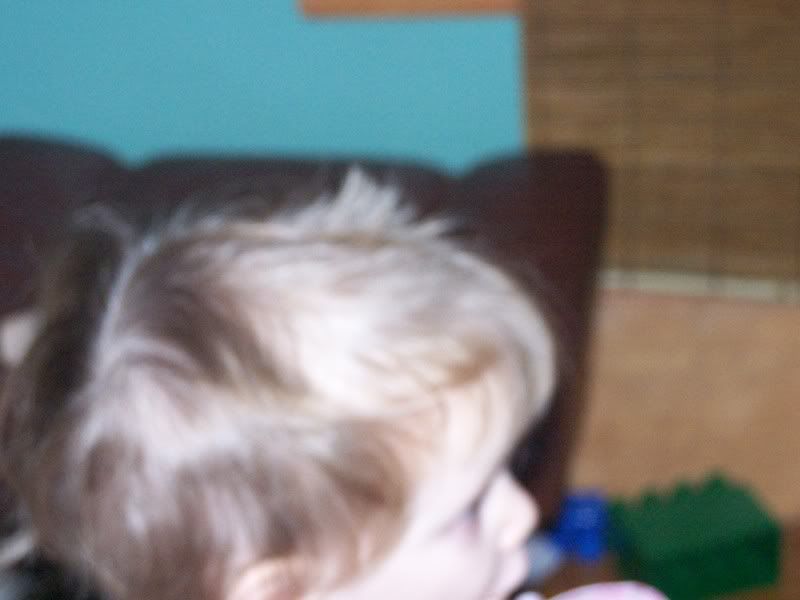 A very blurry shot, but Boo had chopped off The Bug's hair, to about an inch and a half. All over the top of her head. She also has this interesting half-long, half short look going on in the back. This on a girl who didn't have a lot of hair to begin with. Boo also chopped her own hair, but I don't have the heart to post that particular debacle. All I can say is it's a good thing I got a $10 off coupon to the salon the other day. Oy.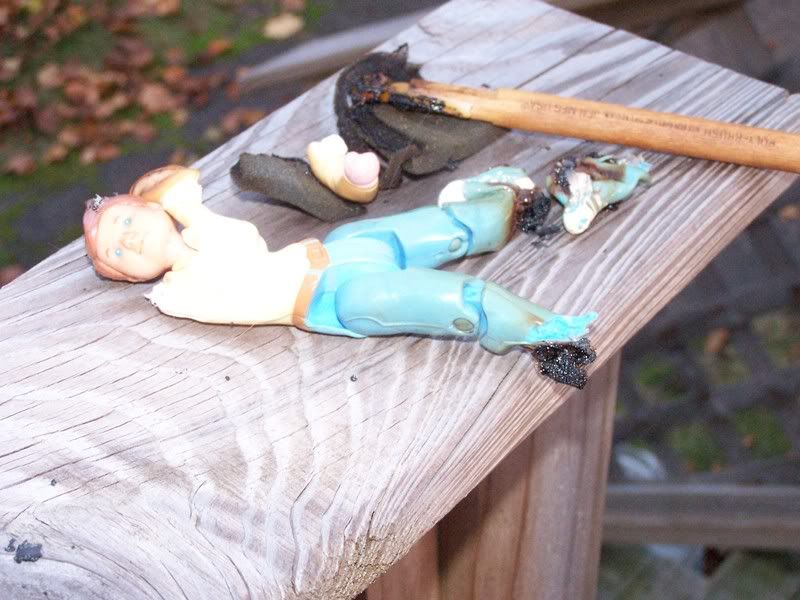 The Bug decided that the Daddy doll needed to spend some time in the oven. With his paintbrush (as you do). Unfortunately, the live Mum didn't discover this until she'd already turned on said oven to make dinner tonight.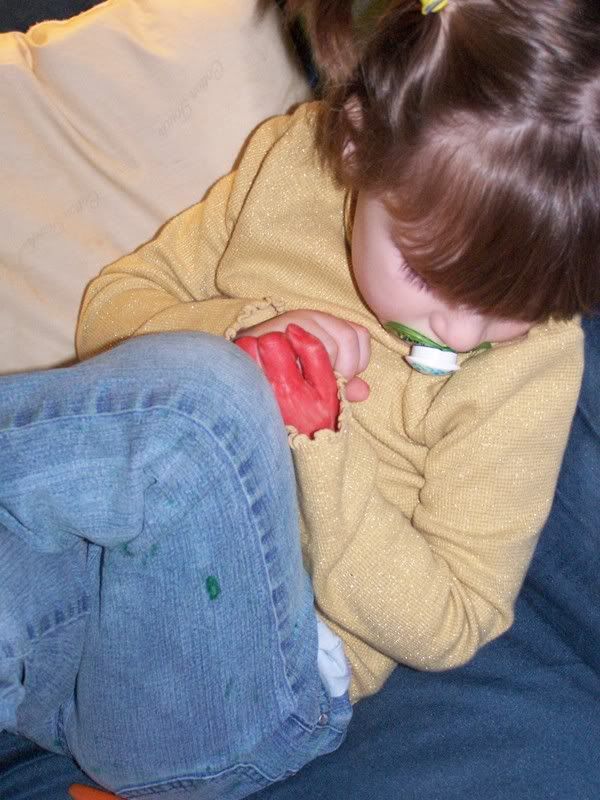 And just to round it all out, Boo decided to color her hand red. Not with any old marker, though. With the permanent marker.
In other news, Friday I became the answer to Life, The Universe and Everything. If this weekend is anything to go by, it's looking to be a totally craptastic year.
Send vodka.