Finishing up....
Saturday. Saturday saw us having breakfast at The Happy Traveler, A Fine German Restaurant. The concierge at the Hilton said they send a lot of people there. The Hilton obviously doesn't like its patrons all that much (more on that anon).
Observe the decor: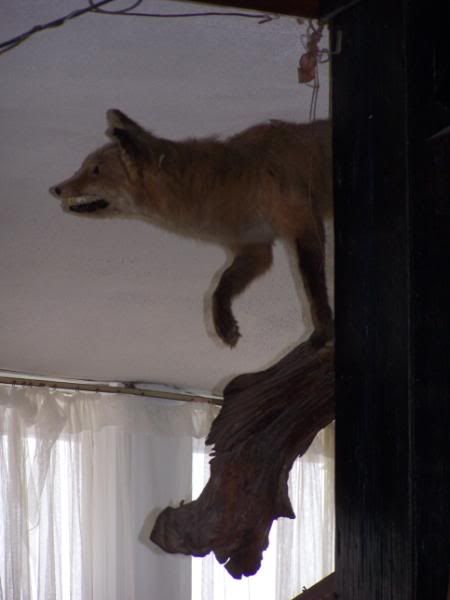 Because nothing says breakfast like a dead fox glaring down at you over your bacon and eggs.


The food was fine. Nothing special, but not horrible. Better than Denny's. But the decor, man. The decor was just freaky.

Next up was the round table discussion. (Uh, people at the Hilton? If you have a bunch of bloggers coming in, you might want to make sure your internet connection is working. I'm just sayin'.) We all talked about what blogging meant to us and what got us into blogging initially. It was fascinating and I have a huge list of new blogs to check out.

Then it was on to the Jackson-Triggs vineyard. I had no idea that Niagara Falls had so many vineyards.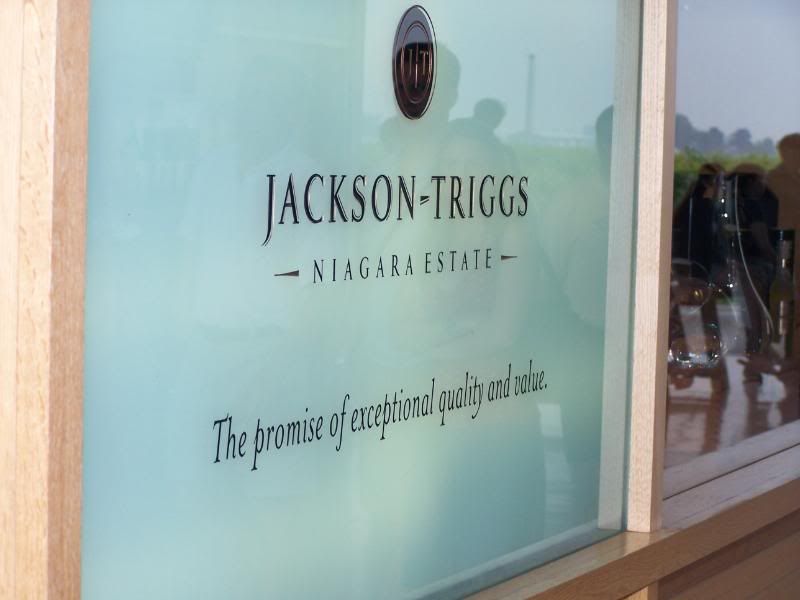 We were greeted at Jackson-Triggs by Marcus. Marcus was cute. Marcus looked young. Marcus didn't look like he knew jack shit about wine, but Marcus did. And he was funny. And not condescending. And did I mention cute?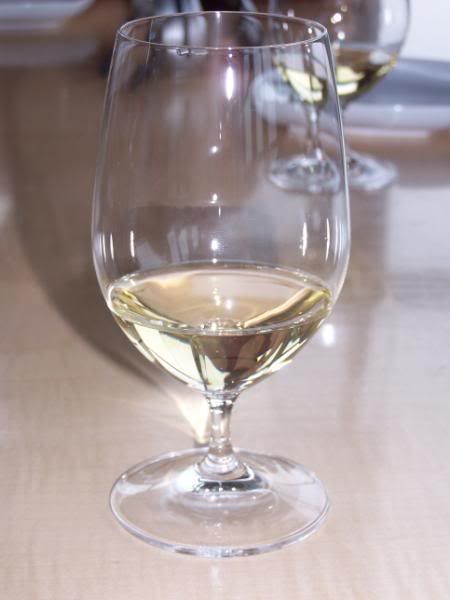 After touring the facility, we went upstairs for a tasting. Three wines - a Chardonnay (which was delicious), a Merlot (not bad, but I'm not a big Merlot fan) and an ice wine (which was lovely paired with the bleu cheese).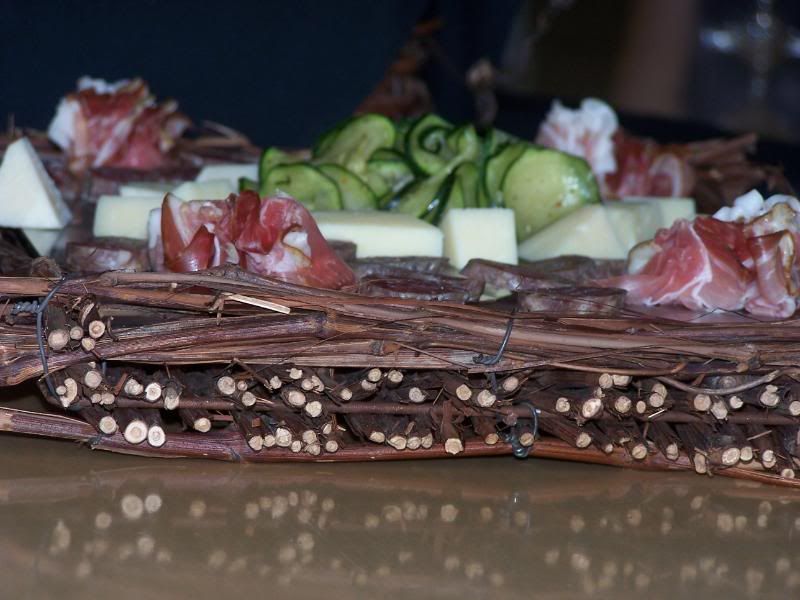 Mmmmm. Cheeses. Meats. Heaven.



I have a ton of pictures from the vineyard, but I will spare you most of them. They're cool, but really, how many shots do you need of wine barrels? OK, maybe one.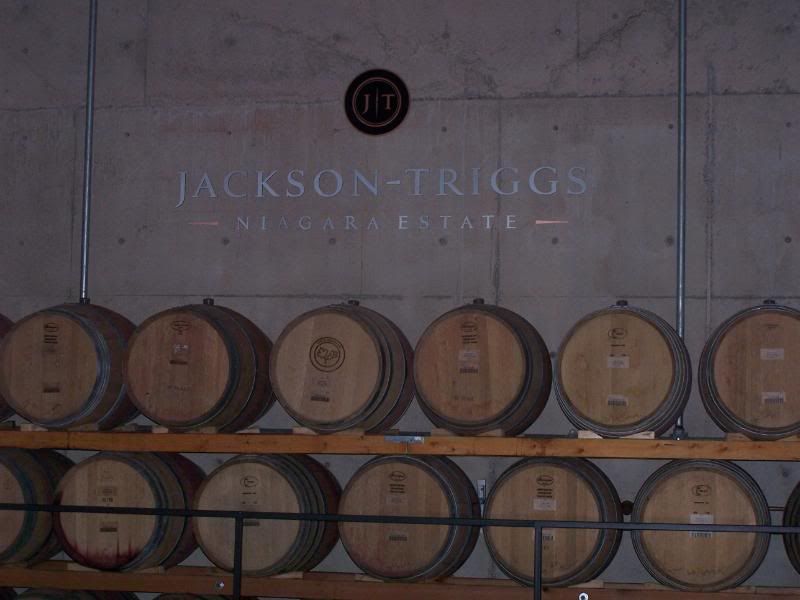 After the vineyard tour, we had enough time to go back to the hotel, decompress for about 10 minutes and then head out to the Hard Rock Cafe for dinner. The food was meh, but the company was great. I spent time talking with
crazymumma,
Erin
and
b*babbler
about a wide variety of subject. It was loud, but great.
Then back to the hotel where we hung around in Blog Choclate's room (again) and laughed our collective asses off. All night. My stomach hurt for days afterwards - it was fantastic.
Sunday, I slept until 8 a.m.! Such luxury. Although, again, Hilton people? What the fuck with the not cleaning?? No clean washcloths and do you think you maybe could have cleaned the tub? There was a pen - a broken pen - left on the ledge. Uh, hello? And some water pressure would have been nice, too. I was definitely not impressed with the Hilton. The outrageous prices for everything, the lack of anything resembling service and the inability of them to accept a US Visa debit card was nothing short of astounding. Horrible.
The train ride home was uneventful. I read. I spent a lot of
time
thinking
about
all
the
great
women
(and the
token dad
) I met over the weekend, left inspired to read more blogs, to write more frequently. I think this gathering was just the kick in the arse I needed to get myself motivated again.
(And if I didn't link to you, I apologize. I suck at linkage. And? The lightning is about to make me go hide under the covers like a five year-old.)
I'm so glad I went to this, in spite of my trepidations.